Social Advocacy certificate from Johns Hopkins...
REGISTER TODAY: Seats are still available for my Digital Social Advocacy workshop at @JohnsHopkins. http://advanced.jhu.edu/academics/graduate-degree-programs/communication/the-experience-2/non-credit-workshop/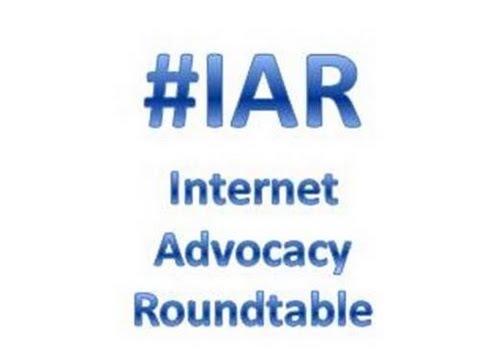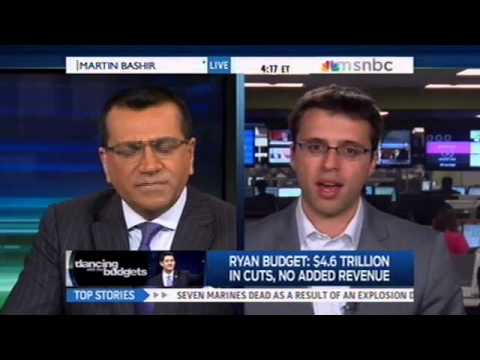 3 tags
superfuntime: waking up, smelling coffee. is U.
GOP Imploding
Fresh off the heels of of a near complete collapse on the fiscal cliff deal, the Republicans in the House are now splitting over whether or not to provide disaster relief to the victims of Superstorm Sandy. Among the buzz about this on Twitter is Rep. Peter King's (R-NY) attack on his fellow Republicans. Usually an extreme right-winger, King reached out via Twitter and YouTube to tell New...
Conference Panels: Now and Then
As I sit here waiting to speak at the National Breast Cancer Coalition conference, I am reminded of a panel I spoke on in London about a year and a half ago for NESTA's Neighborhood Challenge launch. As we were settling in to the room, I noticed the event Twitter hashtag was posted on the marquee next to me. I took out my phone, loaded up my Twitter app and searched for the hashtag so I...
6 tags
RETWEET!!! We need better #P2 message coordination...
One of things the Netroots needs to do better is to retweet each other and progressive elected officials in greater, coordinated mass. We need to take a lesson from the right, because they have this nailed. Take a look at the RT machines that spring into action whenever Eric Cantor tweets via @GOPLeader or @MichelleMalkin tweets. The right on Twitter swing into action to retweet fast and...
Billy Graham's daughter (@AFministeries) says we need religion so we can understand fear on @MeetthePress today. But is religion the only way we learn to feel and understand fear? Not for most of us, and probably not for any of us. Perhaps the most privileged among us are so protected from fear that they need religion to teach them of it. And those of us who are less fortunate might find...
Stopping Wars in Africa
If you liked the Kony 2012 video, check out our video on a conflict-free iPad.
Great interactive graphic to explain Obama's 2013... →
Newt's Anatomy is my latest HuffPo post... →
We analyze Newt's Twitter followers and find them far less useful than the 1.4 million total might suggest. Next we will be analyzing Rick Santorum's followers.
My latest BigThink post is about who owns your... →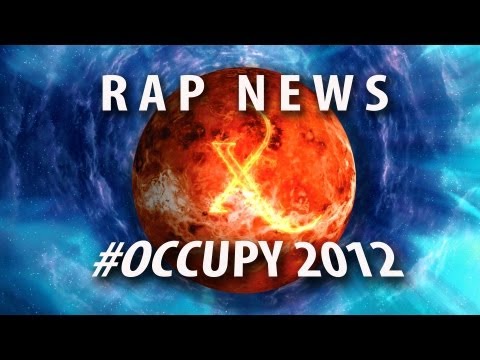 Naomi Wolf's 'Shocking Truth' About the 'Occupy... →
How do people communicate in 2011?
The Pew Internet & American Life Project keeps good tabs on how new tech changes the way we communicate with each other. Here are a few of its latest reports: Americans and Their Cell Phones Aug 15, 2011 Aaron Smith 65% of online adults use social networking sites Aug 26, 2011 Mary Madden, Kathryn Zickuhr 28% of American adults use mobile and social location-based services Sep 6, 2011 Kathryn...
techPresident.com: Remembering Rob Stuart: We Are... →
I've known Rob Stuart for many years. We are the same age. When I learned of his death, it hit me hard. He will be missed.
Using Social Media to Build Your Email List and... →
Laura Packard offers guidance on how to use social media and email to build lists for each other.
epolitics.com: Republican Presidential Sites... →
Colin gives his take on the GOP presidential candidates websites. Always worth a read.
Of course I had to write about corned beef...... →
A bit of How To use hashtags for advocacy and politics.
(My latest post on techPresident.com) Don't... →
It's not just about how many fans and followers you have. It is about who they are, how they interact with you and who they share your stuff with.
Facebook Privacy: 3 Fights to Expect When You Get... →
Always have to keep up with Facebook's ever-changing privacy issues.
Then Again, Obama's & DNC's Apps Suck
They don't deliver a high priority message when you launch them. Thus they don't drive any agenda. The Discussion Points section of the Democrats.org app never loads. And the local events map is glitchy. Still, they have donate buttons and a current news section (even if the news is just a random stream of stories). Oh where, oh where is the strategy?
1 tag
3 tags
Funk legend Sly Stone homeless and living in a van... →
Today, Sly Stone — one of the greatest figures in soul-music history — is homeless, his fortune stolen by a lethal combination of excess, substance abuse and financial mismanagement. He lays his head inside a white camper van ironically stamped with the words "Pleasure Way" on the side. The van is parked on a residential street in Crenshaw, the rough Los Angeles neighborhood where "Boyz n the...
Where are the GOP iPhone/iPad Apps
I see an Obama 2012 iPhone and iPad app. I even see apps from the DNC/Democrats.org. But I see nothing from the RNC or any of the GOP presidential candidates, except unofficial apps from their supporters. The Obama and DNC apps are free. The unofficial GOP apps cost money. The Ron Paul app creator splits his fees with Ron Paul. Good for him.
The Social Media Landscape (via Pew Internet &...
The Social Media Landscape View more presentations from Pew Research Center's Internet & American Life Project
Twitter Will Sell Political Ads for 2012. Can I?
Twitter announced it will be political selling ads for the 2012 cycle. These ads will not be embedded in the timeline, but will be delivered less obtrusively via: Promoted tweets, which look like non-commercial tweets except for a small logo and disclaimer, and which appear when a certain term is searched for and will appear in a campaign's follower's timelines no matter when the log in;...
Don't Confuse Number of Facebook Fans w/ Success:...
It is serious mistake to think that just because Mitt Romney has 1.1 million Facebook fans and Rick Perry only has 162,000 fans that Romney is more successful on Facebook than Perry. Focusing on the size of the audience ignores the most important social networking metric, audience engagement. Why? Because each time a fan engages with a candidate on Facebook (by liking, commenting or sharing...
Social Advocacy in Action →
Read the outrage from people about Here Comes the Bride, a NJ bridal shop, about its refusal to sell a wedding gown to a lesbian women for her wedding. The shop claims it won't violate NJ law, where same-sex marriage is illegal. But 1) the wedding is in New York, where it is legal, and 2) the shop is violating NJ's equal access law, which bars denying a sale based on " race,...
Social Advocacy and the Debt Ceiling
Yesterday's @WashingtonPost article "Fans pen Facebook wall posts to lawmakers on debt ceiling" outlines a relatively new online advocacy strategy called "social advocacy." Because the point of contact between constituents (local AND national) is on Facebook (or Twitter), lawmakers are forced to deal with them in real-time, instead of when it is convenient. Remember...
Why doesn't Facebook ask for race info?
With all the demographic and personal info Facebook collects and displays in profiles, it does not ask for or display race. This is a point Shireen Mitchell (@digitalsista) makes frequently. This makes it hard to know how diverse people's Facebook networks are. Fortunately, http://PewInternet.org asks these question in surveys and is this able to make some assessment about how diverse...
If top tax rates are too low, does it discourage...
In the 1990's, the top marginal tax rate was 39%. Now it is 35%. In the 1990's, the rich were making tons of money and creating lots of jobs at a 39% top tax rate. Today, with a 35% top tax rate, the rich are making more money, but creating fewer jobs. Could it be that with top tax rates too low, it creates a disincentive to create more jobs? If the rich pay too little taxes,...
Tweet it up
In a whirlwind since Netroots Nation, when my co-presenter Beth Becker proclaimed the president was terrible using social media because he doesn't interact with anyone, things have changed. First, @BarackObama announces the president will tweet with his -BO initials. Now, the president is having a tweetup townhall. And on top of all that, I get invited to attend the tweetup in person....
Anonymous asked: Thanks... please let me knowwhen I need to update my theme :)
A Progressive Movement Brand We Can All Live Under
Van Jones calls for us to create our own open-source movement brand to evolve beyond the Obama brand. We need to be starfishes, not spiders. We need to be "deep patriots." http://bit.ly/rebuilddream